Tivola and the Web production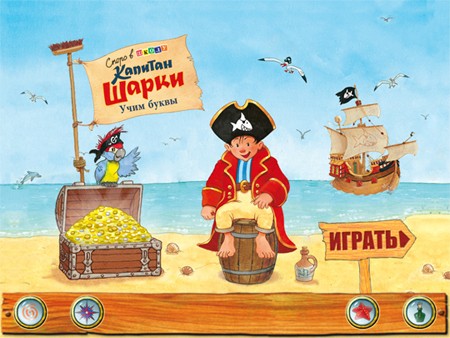 Russian preschool kids can finally meet Capt'n Sharky - the brave pirate who helps children in Germany to prepare to school and teaches them numbers, letters and English for the last four years already.
'First Numbers' is the first of the 3 apps. The other 2 - 'First English' and 'First letters' are coming soon.
There are 5 learning games and a exciting bonus game in the app. Kids will count crabs on the beach, solve exercises with the help of cannon balls and even go shopping in the port. Successful pirates get treasure and gold as a reward. Besides there are funny animations in each game you can see if you have solved the task.
All the texts are translated into Russian and voiced so no reading skills are required.
The product is available on the Russian App Store: https://itunes.apple.com/ru/app/id606117291