Tivola and the Web production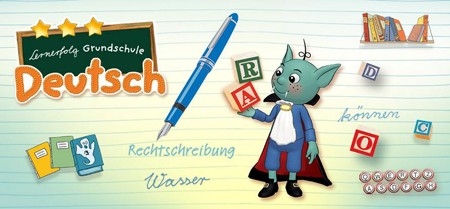 The most charming vampire of all times has made its debut with Kindle Tablet. Freddy will accompany primary school students while they are moving through his mysterious castel which is full of tricky tasks and new knowlege.
Kids will learn word classes and spelling, loanwords and idioms. They will get known how to divide words into syllables and put the right punctuation mark. The modest Freddy motivates players by nodding his head if the answer was correct, and giving him/her advice if a mistake was made. This unobtrusive interactivity ensures effective learning without pressure. The app is developed for children of Grades 2-5 and based on the current curriculum for primary school. Tasks are divided into 4 grades, 10 topics in each grade. The app also includes 4 bonus games successful students get as a reward. 
http://www.amazon.com/Successfully-Learning-German-Kindle-Edition/dp/B00B99HUEK