Tivola and the Web production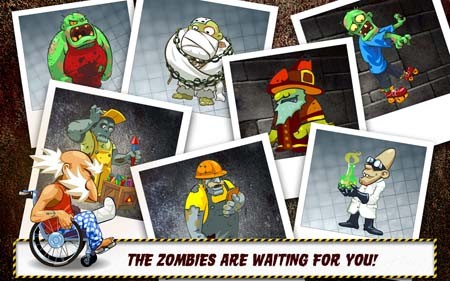 "Grandpa and the Zombies" is the puzzle for the fearless from 8-88. Grandpa Willy's brain might not be the freshest anymore, but he's not ready to surrender it to the zombies anytime soon! If only the brakes would function on his wheelchair… Brace yourself for crazy puzzle fun and help Willy to safely navigate through the zombie apocalypse.
An overview of the features
- Satisfying gameplay thanks to three different worlds and a total of 90 levels
- Horrible zombies – flee from Halitosis Jack, Bevil and Revil or the Forklift of Death!
- A new challenge in every level
- The apocalypse has never been this funny: ingenious comic-style for adults and children
- Have fun with "Grandpa and the Zombies" !
https://play.google.com/store/apps/details?id=com.tivola.grandpa