Tivola and the Web production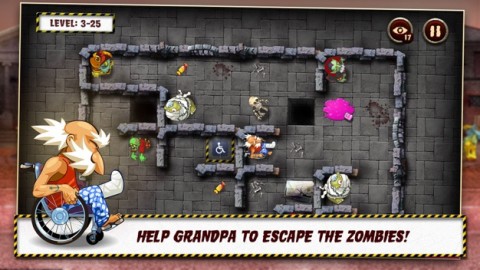 "Grandpa and the Zombies" is a fast-paced trip through 90 levels and three different worlds, which shows that you can also survive a zombie invasion in a wheelchair.
- Satisfying gameplay thanks to three different worlds and a total of 90 levels
- Horrible zombies – flee from Halitosis Jack, Bevil and Revil or the Forklift of Death!
- A new challenge in every level
- The apocalypse has never been this funny: ingenious comic-style for adults and children
- The zombie apocalypse! Challenge your friends on Facebook or Twitter
This crazy adventure awaits you on the "Grandpa and the Zombies", now on App Store!