Die drei !!! - Dein Style!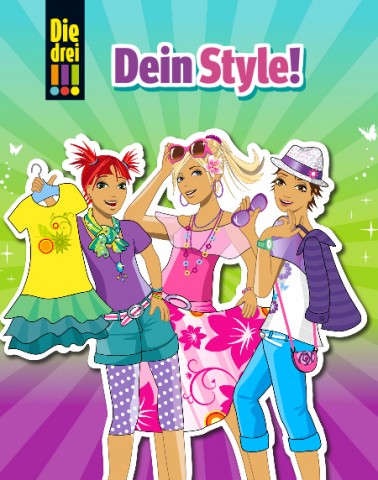 New "Die drei !!!" App just released!
Now young detectives can become a mode designers with new styling App from "Die Drei !!!"
∙ Design Kim, Franzi, Marie or your own avatar
∙ Infinite combination possibilities: clothes and accessories for every occasion, colors, patterns, backgrounds
∙ Use your own photos, images and patterns
∙ Share your designs to all social media and messenger apps (WhatsApp, Instagram, Facebook, e-mail, etc.) available on the device.
Published by United Soft Media Verlag GmbH.
Available for download for iOS and Android.
http://www.usm.de/produktdetail-1-1/die_drei_dein_style-675/